Aviation Advisor, Inc. is proud to announce the addition of a 2014 Falcon 2000S to the Chicago area charter fleet.
Aviation Advisor, a leading business aircraft operator and consulting firm announces the expansion of its charter fleet through the addition of a 2014 Falcon 2000S.

The Falcon 2000S comfortably seats (10) passengers in a true large cabin environment.  Aircraft amenities include: WiFi, Full Galley, Oven, Microwave, CD/DVD/BluRay, iPod docs, and cabin entertainment monitors. The aircraft is available for immediate charter operations in the Midwest area and complements Aviation Advisor's diverse selection of light, mid, and super-midsize aircraft.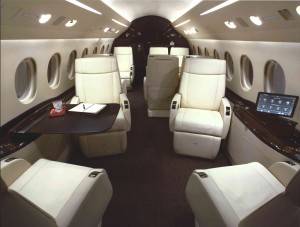 "The addition of the Falcon 2000S supports Aviation Advisor's commitment to providing our clients with increased flexibility and superior aircraft options.  The Falcon 2000S will provide unmatched cabin comfort and performance, while increasing international capabilities.  This is another example of Aviation Advisor's approach to providing the highest levels of service and flexibility," says Jason Shook, Vice President of Business Development for Aviation Advisor.
The Falcon 2000S joins a diverse Aviation Advisor fleet of (14) aircraft ranging in size from light to heavy category.  As an IS-BAO Stage II registered organization, Aviation Advisor operations are conducted at the highest levels of safety.  To learn more about Aviation Advisor's approach toward service, aircraft charter/management or aviation consulting please contact Jason Shook, Vice President of Business Development at 847-395-3767 or visit their website at www.aviationadvisor.com.